The whole truth about Boldenone Undecylenate
Boldenone Undecylenate is an anabolic long-acting steroid, androgenic effects of which are two times weaker in comparison with testosterone. The drug was originally created for use in veterinary medicine, mainly for the treatment of horses. But bodybuilders, powerlifters, bodybuilders and even just fitness-minded people have found another application for Bolden. They started using a steroid, which in their circle is called simply an "equalizer", for a quality set of muscle mass and not only.
Boldenone effects:
Significant increase in strength and endurance,
Qualitative fibers of dry muscles,
Venous during drying,
Increased appetite,
Increase in the number of red blood cells.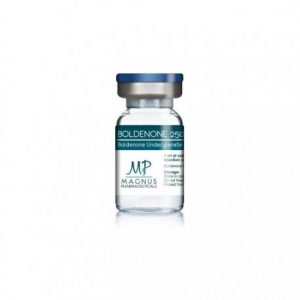 Among the fans of Boldenone, there are also women, because they tolerate the substance quite well. Calling it safe, representatives of the weaker sex also note that the steroid does not cause side virilizing effects, which is very important for athletes. For men, it is important that Boldenon almost does not aromatize and such an undesirable side effect as the "female breast" is almost not apparent in athletes.
Few people know, but the original trade name of Boldenone is Parenabol. It was under this name in the 1950s that the Swiss company Ciba presented anabolic in the pharmaceutical market. This steroid was used in medicine until the late 70's. But later the drug nevertheless began to be positioned as a medicine for animals. As a result, for athletes he was made in clandestine laboratories.
Often Boldenone was used to increase the endurance of horses participating in horse races. In addition, some baseball players, combatants in mixed martial arts and football players were convicted of using a steroid. By the way, baseball player Jenrry Mejía from the Dominican Republic was forever banned from participating in all games because of the application of Boldenone.
In the US, the drug is not indicated for human use. It is available only in veterinary clinics. But sportsmen use the drug for their own purposes, despite the ban. If not in the US, then in other countries.
Principle of action of Boldenone
Boldenone promotes the slow build-up of muscle mass. This occurs by increasing the synthesis of nitrogen in the body and increasing protein production. Boldenone directly stimulates the kidneys to produce erythropoietin, it is a hormone that increases the number of red blood cells in the blood, thereby increasing its viscosity. Thus, the number of erythrocytes increases in the blood. The more red blood cells, the more they carry oxygen, which positively affects the muscle tissue, which becomes more enduring.
It is worth noting that Boldenon leads to a sharp increase in appetite. This effect is considered to be positive for athletes, because some steroids suppress appetite, which is inconvenient during mass gain. Athletes who prefer Deca-Durabolin also state that adding a small amount of Boldenone can suppress a severe hunger and forget about the inevitable fatty deposits. But you need to remember that Boldenon itself is stronger than Deca-Durabolin. Nevertheless, the drug has less effect on the work of the hormonal glands of the body than the deck.
If you look at the steroid profile of Boldenon, you can see that it is non-toxic to the liver (with the exception of large doses), it has low progestogenic and estrogenic activity. Androgenic index of Boldenone is 50% of testosterone, anabolic – 100% of testosterone. Boldenone also has almost no effect on the production of its own testosterone in the body.
How to take Boldenone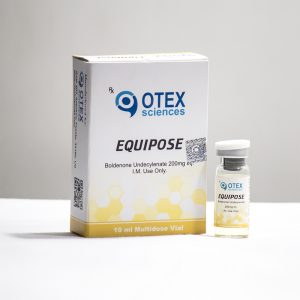 A suitable dose of Boldenone for a bodybuilder is from 400 mg to 800 mg for men and 50-150 mg for a woman, if taken once a week. Steroid is recommended to be administered within 8 to 10 weeks. Experienced bodybuilders can inject for 12 weeks or more. According to athletes, estrogenic side effects from Boldenone are rare, so it makes no sense to take anti-estrogens during the course with this anabolic.
The drug works very well in combination with other anabolic steroids. If the goal of the bodybuilder is high-quality drying, the best assistants of Bolden will be Winstrol, Halotestin, Trenbolone acetate and Oxandrolone.
The course of Boldenone for muscle mass gain may include testosterone and Trenbolone, which have a pronounced androgenic effect. If a bodybuilder uses testosterone, it is necessary to include anti-estrogens and gonadotropic hormones in the course.
Although this drug is relatively mild, it still has a depressing effect on the level of endogenous testosterone, so proper post-course therapy with Clomid and Chorionic gonadotropin at the end of each cycle is necessary. It is used 3 weeks after the end of the Boldenon administration. By the way, exactly after this period the sportsman starts to notice a stunning result.
Possible side effects of Boldenone
While Boldenone has established itself as one of the safest drugs with which an athlete can begin his first course of steroids, he has some side effects. Athletes call them insignificant, and not at all they are manifested.
Acne,
Excessive hair growth,
Oily skin,
Deepening of the voice.
Other rare side effects:
Jaundice,
Decrease in the level of HDL-C (good cholesterol),
Fluid retention,
"Hunger."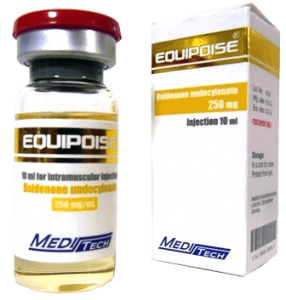 Boldenol is also credited with such major side effects of steroids as an increased risk of cancer, heart and liver disease, high blood pressure, changes in blood clotting, an increased risk of atherosclerosis, edema and obstructive sleep apnea.
Side effects from Boldenone in men can include testicular atrophy, reduced sperm count, infertility, alopecia, gynecomastia (more often with large doses). Side effects from Boldenone in women can include an increase in the clitoris, the appearance of body hair, irregular menstruation, deepening of the voice and infertility.
Boldenone is classified as an anabolic, despite this, the presence of androgenic side effects is possible, for example, increased oily skin, acne, hair growth on the face and body. It is possible that all this can cause high doses. Anabolic steroids tend to negatively affect male-type hair loss, and women need to be aware of the possible virilizing effects of AAC. This may be a coarsening of the voice, irregular periods, irregularities in the structure of the skin, hair growth on the face and an increase in the clitoris. Boldenone interacts with 5a-reductase and turns into a stronger androgen – dihydroboldenone in target tissues such as skin, scalp, prostate. It is not possible to particularly influence the small androgenicity of boldenone by simultaneously applying finasteride or dutasteride.
Adolescents who abused steroids, such as Boldenon, are at significant risk of irreversible side effects, including slow growth and abnormal sexual development. Adolescent girls, in particular, can suffer from severe acne, excessive body and face growth, deepening of the voice, a constant increase in the clitoris, irregular menstrual cycle and infertility.
It should be noted that Boldenon has a high anabolic index, but it is a very mild androgen. Therefore, athletes suffering from the side effects of strong androgens, for example from Trenbolone, should not face such side effects when using Boldenone (unless the athlete injects very high doses).
What should you know about Boldenone?
In the market for anabolic steroids, you can find Boldenone propionate and Boldenone acetate. They, as the bodybuilders assure, are equally effective, and differ in the duration of the exposure.
The half-life of Boldenone propionate, depending on the dose, becomes 3 to 4 days, acetate – about 24 hours, undlessilate – 3 to 4 weeks.
Boldenone illegally sold under the commercial names of Equipoise, Ganabol, Equigan and Ultragan.